Welcome to the Wikia !
Welcome to the Yandere Simulator Fan OCs Wikia !
We currently have 10,370 edits, 2,190 pages, 13 active users and 951 files since February 20, 2021.
---
Welcome the Yandere Simulator Fan OCs Wikia, a fanon wikia dedicated to the fanon database of Yandere Simulator, a stealth game about being a yandere girl obssesed over a boy and secretly eliminating any girl who has a crush on him, while maintaining the image of an innocent highschool girl. You can create as many OCs, personas, clubs, mods as you want ! The options are endless ! Let your creativity and imagination flow !

Feel free to add your own, and share this wiki with your friends !

Please read me before editing !
Affliates





Contact Tsuyu if you wish to affiliate ! We'd be glad to affliate our wikis together ! Don't forget to read this page before affliating your wiki with ours.
News of the YSFOW !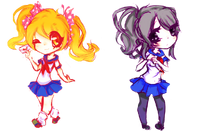 • May 14 2021
The wiki has a new theme and is fully renovated !

• May 13 2021
LemMoon has been promoted to bureaucrat and lead administrator !


• May 13 2021
The wiki has been officially adopted by Tsuyu, and she is now the lead bureaucrat and sysop !


•May 4 2021
User Yinx2 has been promoted to Discussion Moderator !
Additional Information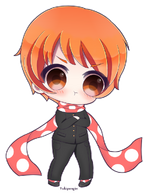 If you are new to FANDOM, please familiarize yourself with the network's Terms of Use before contributing.

Before continuing, please read the Rules.

Additionally, while you may try to edit the Yandere Simulator Fan OCs Wiki without an account, it won't be possible and thus, it is recommended that you create one today so that you may experience all the benefits of being a registered user.

Enjoy your time here with us ! さよなら~!